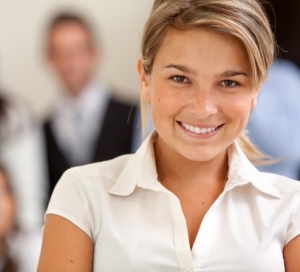 ---
Be a Precision Recruiter!
Precision is always looking for new energetic recruiters to join our team

UNLIMITED OPPORTUNITY!
At Precision, you are in control of your own success.
No Experience Necessary
If you have a bachelor's degree in Human Resources or a related field, we're interested
No Experience Necessary
You don't need to have a technical background or prior recruiting experience – we'll teach you everything you need to know to be a great recruiter. We believe in developing talent and promoting from within.
Huge Earning Potential
Take the fast path to success.
Huge Earning Potential
You'll receive a base salary plus commission from your very first day on the job. As you move up the career ladder, both components of your compensation will increase. If you are a good recruiter, the ability to earn a six-figure salary is well within reach.
Intensive Training
We offer comprehensive training in the art of recruiting.
Intensive Training
You'll learn how to solicit information from candidates, how to evaluate them, how to sell them on positions.
You'll also learn about enough about information technology to be able to confidently speak with recruits.
Broad Responsibility
Take on as much responsibility as you can handle, as soon as you can handle it.
Broad Responsibility
Within a few days of starting at Precision, you'll be on the phone, speaking with candidates about open positions.We expect that all of our new recruiters will become proficient at the entire recruiting process within 6 to 12 months.
Great Career Path
Great recruiters move up fast.
Career Path
Precision offers a strong career path, with the opportunity to move up fast in a rapidly growing company. As you grow in your career, you will have the opportunity to manage recruiting teams, develop client relationships and mentor junior recruiters.
Direct Access to Management
Be Noticed.
Direct Access to Management
As a new recruiter, you'll have direct access to Precision's management. Your contributions will be noticed, and you can bring your creative ideas directly to the top.
Team Environment
You're a people person. Work with people.
Team Environment
We operate in a team environment, with multiple individuals working collaboratively to find the right candidates for our clients. You'll learn from your team members, while being able to make your own impact.
Benefits!
Yeah. We've got 'em.
Benefits

– Company-paid Health Insurance
– 401(k) Plan
– Long Term Disability Insurance
– Paid Vacation
– Free food! (lunch weekly, and all the coffee and soda you can drink)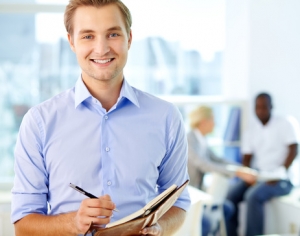 Drive – Recruiting is a competitive business. You need to have the internal need to win.

Outgoing Personality – Recruiting is a people business. You need to be able to easily establish rapport with candidates and clients.

Excellent Communication Skills – Recruiting is a professional business. You need to be articulate and polished when you speak with candidates and clients, and be able to craft well written emails and letters.
Strong Organizational Skills – Recruiting involves keeping track of multiple candidates for multiple openings. You need to know who your top prospects are for each opening, and what you need to do to turn each of them into a successful placement.

Flexible Work Schedule – Recruiting is an all-hours job. Many candidates can't be reached between 9 and 5. To be successful, you need to contact these candidates whenever they are available.
We're right off Exit 26 of Route 287 in beautiful Basking Ridge, New Jersey